Holidays are the most valuable time that you get to spend according to your desire. Whether you spend it by taking long sleeps, chatting or partying with friends, or spending some quality time with your family or many family tour to your favorite destination, really for the people of Florence, there are lots of options available through which they can spend their holidays, one of them is the family tour. Yes, there are numerous attractions that you can witness or various things and you can do to have fun with your family. To book Florence tour with kids you can contact any of the local touring companies providing best family touring packages.
Making walking tour to have fun with family and friends
Visit different places – Walking tour is the best way to have fun with family and kids. This is specifically designed for younger generation but it can be enjoyed by all ages as well. The tour provides you a chance to enjoy the visit to many local attractions. Palazzo davanzati, the new market and renaissance places are some of the most popular attractions that you can visit here.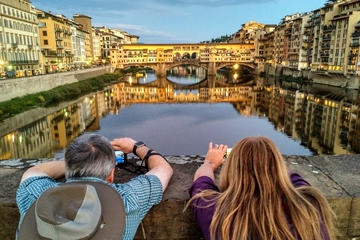 Explore the charm of the city – You can hunt down the most popular things of the city like ruling families' coats of arm that are dotted around the whole city. You can also enjoy the discovering of local paintings and the meaning hidden behind them. You can visit the artesian workshop to explore this. During this tour, you can get a chance to enjoy a lot more from the miracles of the church to street magic to eating at the local restaurants.
Moreover, you can explore the museum with your loved ones. Such museum will not only provide you with fun but also with the great knowledge that boosts your general or historical knowledge about this city. Thus, walking tour is the best way to utilize your holidays with family.